The expiring screen is a smart list of items that need your attention:
Pantry Check analyzes and lists only the items that may need the user's attention.
Items just added to the inventory may not appear right away, depending on when they expire.
Enable the expiration notifications to receive alerts when items may need your attention.
Items in the expiring screen are sorted into several alert categories:
Check Expiration – there is no enough data to estimate the expiration date for these items and it may be a good idea to double-check and add the expiration date.
Expired – a list of items that have passed their expiration date, usually shelf-stable items.
Check if Spoiled – these are items that are closing in on their expiration date and may be actually going bad.
Nearing Expiration – these items have long shelf-life and tend to be used over long period of time – plan to use up in the coming couple of weeks or months.
Stale – these are items that are getting quite old and may have passed their best before date but could still be usable.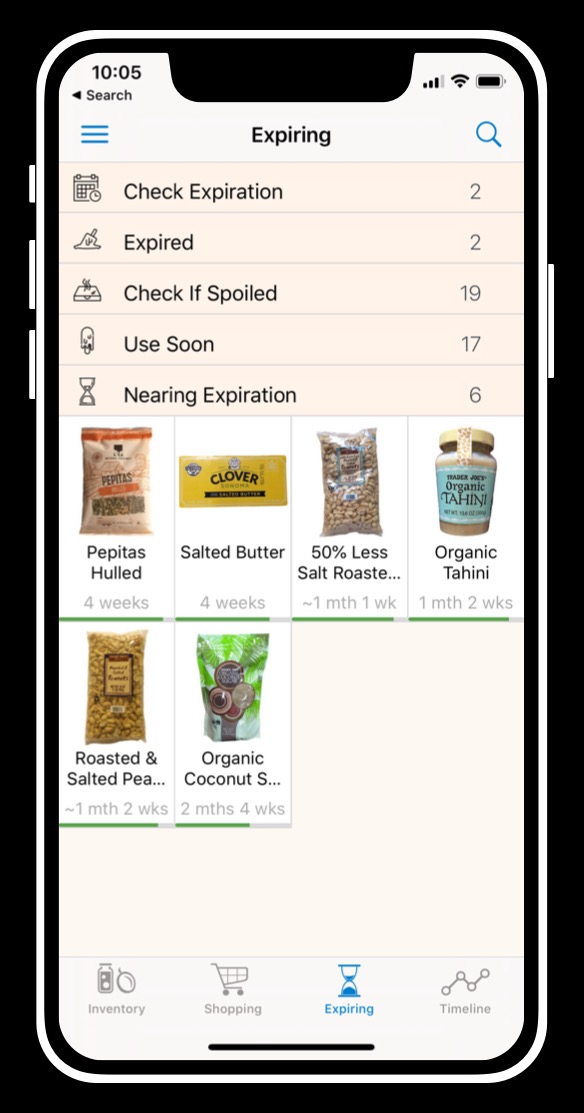 Enable notifications in Pantry Check > menu / settings and you'll receive alerts about expiring items.