The Item Details screen lists and allows editing of the item's information:
Inventory Info – stocked an expiration dates, location, amount at hand and quantity.
Product Info – name, brand, category, photos.
Item Info – item notes, price and store where acquired.
The item's inventory info is controlled by the toolbar buttons where you can change or update the quantity, usage, status and location:
Delete – removed the item from both inventory and timeline.
Increase Quantity – increases the quantity / number of items.
Finish / Spoil – moves the item out of the inventory and updates the item status accordingly.
Amount at hand – for items that are partially used up.
Location – updates where the item is stored (see custom locations).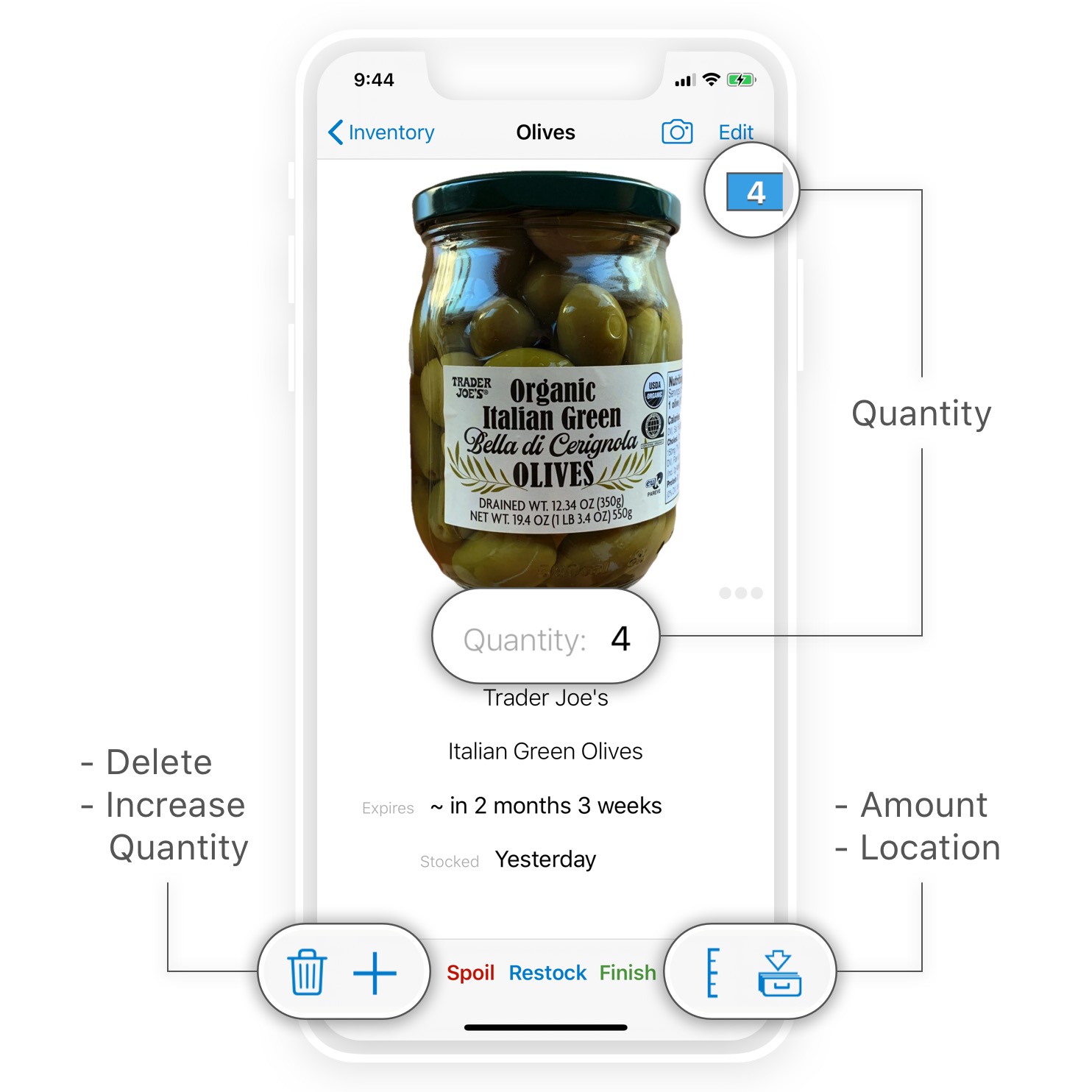 Public product data submitted through Pantry Check is added to the crowd-source database and becomes visible to all users.  For details, refer to our privacy policy.
The product & item info is listed underneath the product photo.  Tap 'Edit' for edit mode where you can edit or add to the data.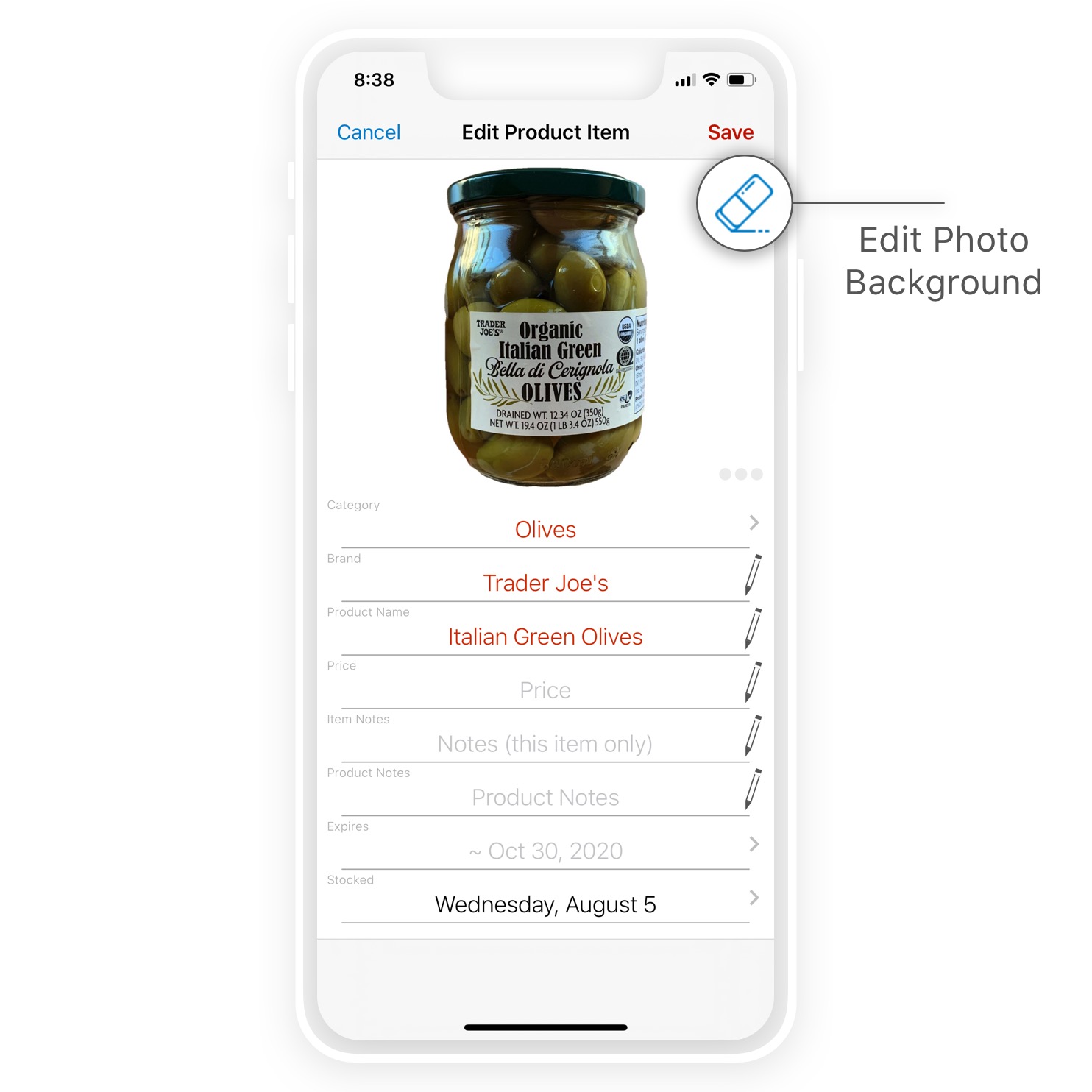 Public product photos submitted through Pantry Check are added to the crowd-source database and become visible to all users.  For details, refer to our privacy policy.
From the item details screen:
Submit a new product photo.
Access extra photo options.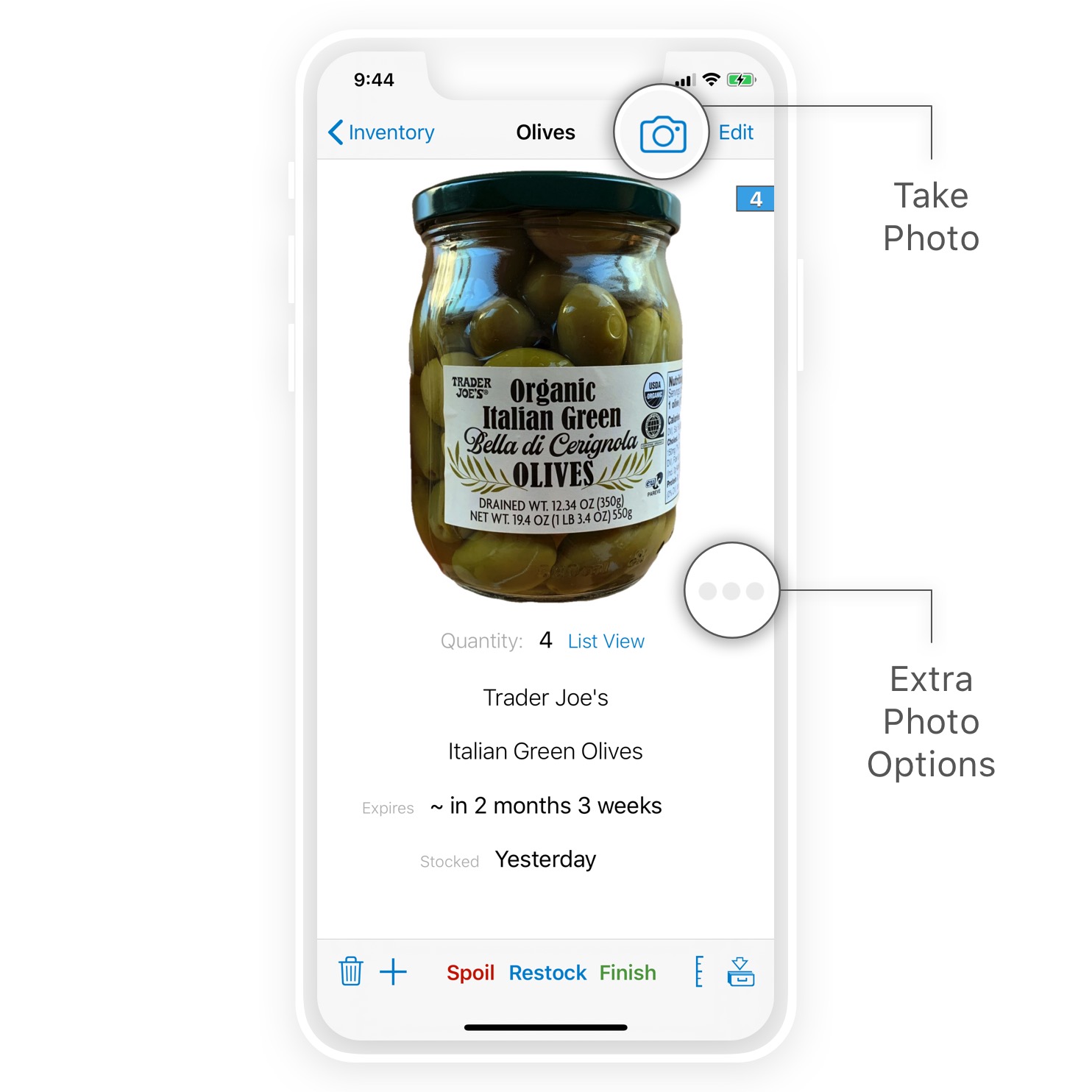 In the extra photo options screen you can:
Set photo as default.
Report / flag photo.
Edit photo's background.