All Pantry Check data is stored in the cloud and synchronized to your device automatically.  Registering your account allows you to:
Sign-in with same account on multiple devices to share and collaborate with family members (using a single shared Pantry Check account).
Restore your data if your device stops working or is lost or stolen.
Upgrade your inventory storage plan.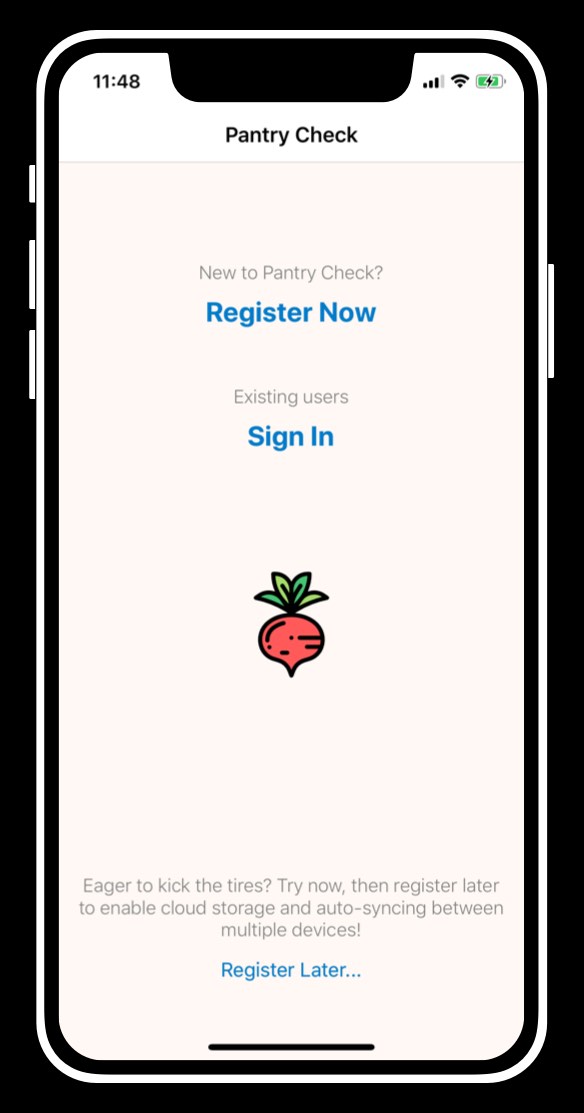 Configuring Custom Locations
Custom Locations in Pantry Check is an additional way to organize your inventory by location (fridge, freezer, attic, you name it):
Custom locations are useful when multiple items of the same product are kept in several places in the household.
You can configure and edit the custom locations at any time.
If you plan on organizing by locations, it saves time to configure the locations before you take initial inventory of your household.
Find all the details in the custom locations article.

With locations configured, whenever you add to the inventory Pantry Check will pre-sort the items into locations and present a screen for you to review and update as necessary.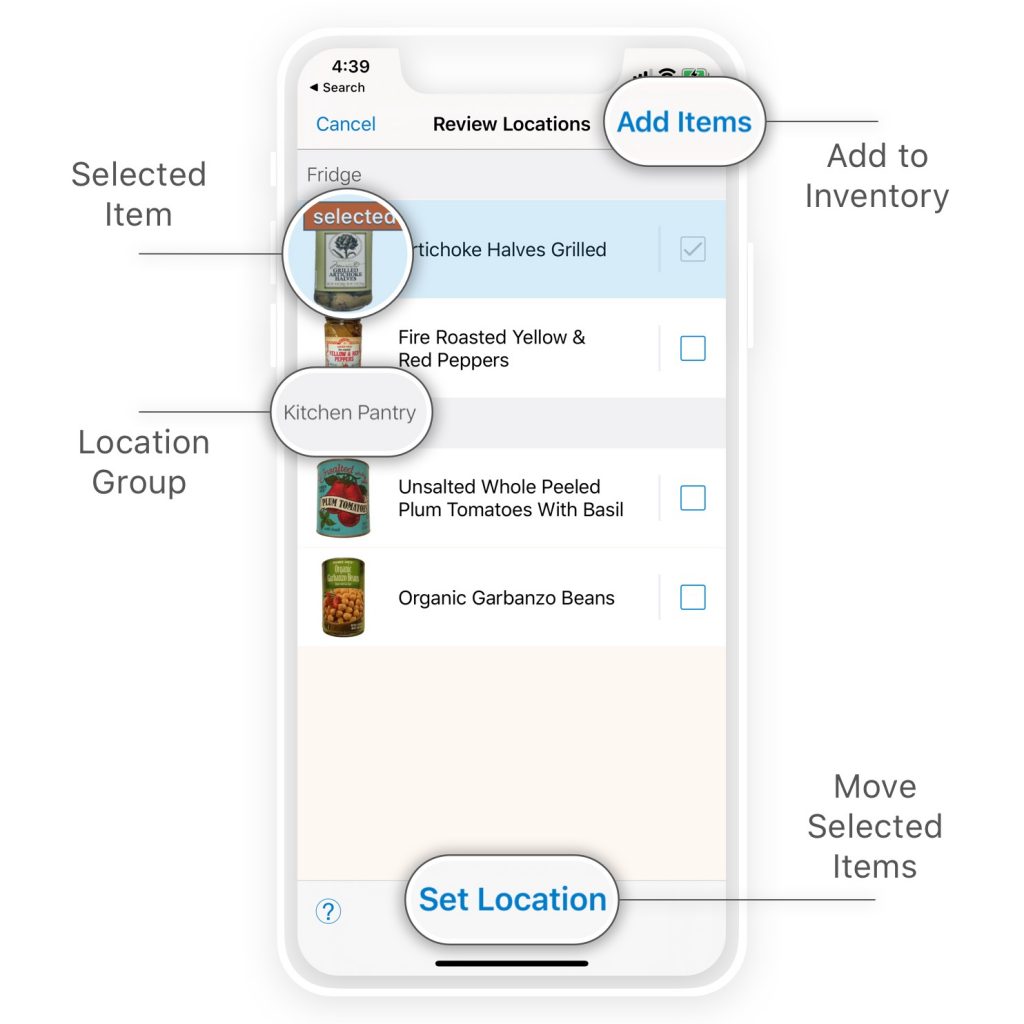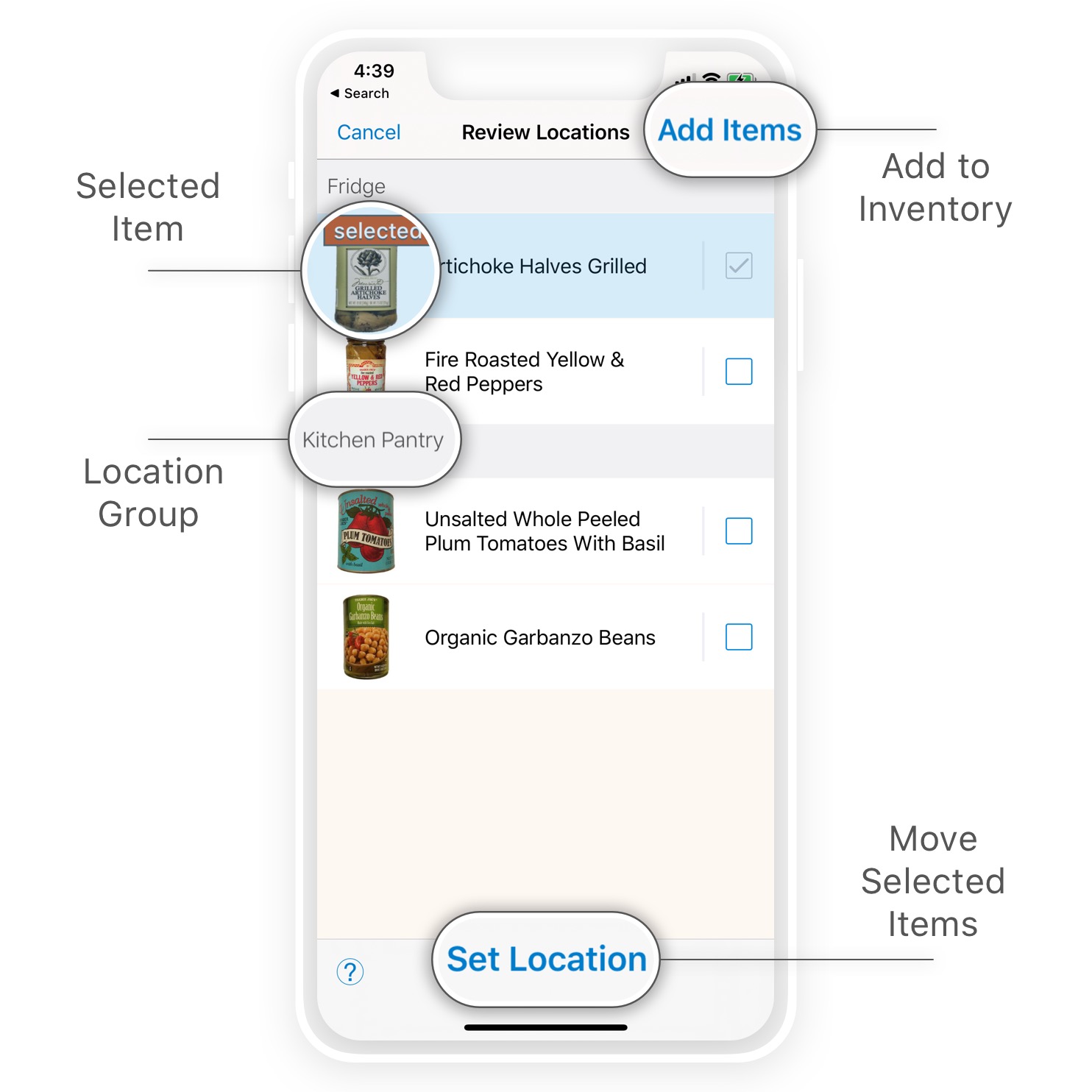 Going through your cabinets and cupboards and adding items to Pantry Check is easy and straightforward, but it could take a bit of time so plan ahead:
Pantry Check includes free inventory storage of 200 items, each product item is counted separately.  If you need additional storage, check our storage plans.
Family sharing – if you plan to collaborate with family, have everyone sign-in with the same account and Pantry Check will keep all devices in-sync automatically.  This will allow you to divide the task of inventorying the household as multiple people can add to the same inventory simultaneously.

Inventory at your own pace – you can go through a cupboard or two and test drive the app before you commit to cataloging your entire household.
Find out all about adding items
here
.
Let Pantry Check worry about monitoring the expiration dates of your food and household essentials:
Go to the menu/settings screen and tap the enable notifications button to make sure Pantry Check will send you reminders before items expire.
Tap the notification and Pantry Check will take you to the item screen.
Long-press the notification for option to mark the item as finished directly from your lock screen.